MODEST-9c
Using Virtual Worlds for Interactive Simulations
of Star Cluster Evolution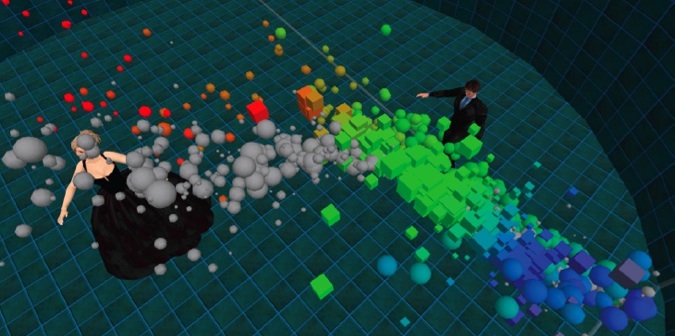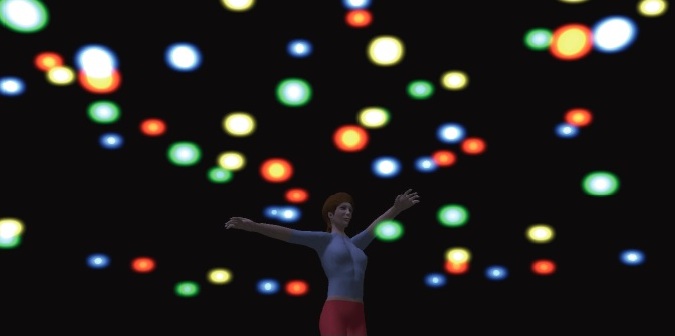 National Astronomical Observatory of Japan, Mitaka, Japan
(NAOJ; http://www.nao.ac.jp)
National Institute of Informatics, Tokyo, Japan
(NII; http://www.nii.ac.jp)
Organizers: Jun Makino (NAOJ), Piet Hut (Institute for Advanced Study, Princeton), Steve McMillan (Drexel University, Philadelphia), Simon Portegies Zwart (Leiden University)
This informal workshop will focus on the use of virtual worlds, such as Second Life and OpenSim, the open source version of Second Life, as venues for running and visualizing simulations of star cluster evolution. The meeting is sponsored by MICA, the Meta Institute for Computational Astrophysics, based in Second Life, and will be held in two different locations in Real Life: at NAOJ, the National Astronomical Observatory of Japan, and NII, the National Institute for Informatics, both in Tokyo, Japan.
MODEST-9c will take place from September 7 - 11, 2009. The schedule is as follows:
Monday, September 7, 2009, NII: AstroSim Introduction and Testing



14:00: AstroSim Presentation and AstroSim II Introduction, by Arturo Nakasone
14:30: AstroSim II Experiment explanation, by Arturo Nakasone
14:45: AstroSim II Environment Setting, by Arturo Nakasone
15:00: AstroSim II Testing and Discussion, moderated by Piet Hut
16:00: End of first day



Tuesday, September 8, 2009, NII: Algorithms for Star Cluster Dynamics
Meet at the entrance of NII at 10 am. The discussion will take place in room 2006 (20th floor).
If you arrive after 10 am, please go directly to room 2006.



10:00: Introduction by Steve McMillan
10:30: Progress report on GRAPE-DR, by Jun Makino
11:00: Progress report on AMUSE, by Simon Portegies Zwart
11:30: Progress report on GPU use, by Keigo Nitadori
12:00: Lunch
14:00: General discussion about algorithms
16:00: Evaluation of general discussion, led by Steve McMillan
17:00: End of second day



Wednesday, September 9, 2009, NII: AstroSim Open Forum
A more detailed program from NII can be found here.



14:30: AstroSim and AstroSim II Applications - Objectives and Main Features, by Arturo Nakasone
14:45: NAREGI Version 1 and Cyber-Science Infrastructure, by Kenichi Miura
15:00: Introduction to MICA, a virtual astronomy department, by Piet Hut
15:15: Drinking from a Fire Hose: using virtual worlds to visualize supercomputer simulations, by Jun Makino
15:30: MODEST & MUSE: coordinating global collaborations, by Steve McMillan
15:45: Summary of CosmoGrid, by Simon Portegies Zwart
16:00: Astrosim II and Beyond: multi-year vision, by Arturo Nakasone
16:15: Discussion about visualization setup, user interface, and data analysis, moderated by Piet Hut
17:00: End of third day



Thursday, September 10: Informal discussion



11:30: Meet in the lobby of Hotel Villa Fontaine, 1-30 Jimbou-cho, Chiyoda-ku, Tokyo



Friday, September 11, NAOJ: CosmoGrid meeting



10:00: Meeting starts
...
5:00: Meeting ends
---
Page last modified: * Draft to co-Is .
Please direct comments, criticisms, corrections and contributions to Steve McMillan: steve (at) physics.drexel.edu.